There are quite a few big features in Photos for macOS Sierra, but one of my favorite small adjustments is the return of Places, now debuting as an application album alongside People, Favorite Memories, Last Import, and such.
Since the iPhone handles geotagging for us automatically, photographers who use their smartphone regularly have a thumbnail tapestry of their journeys awaiting them, with each location plotted out on a map. Click on any of those thumbnails, and pictures from that location pop on to your screen.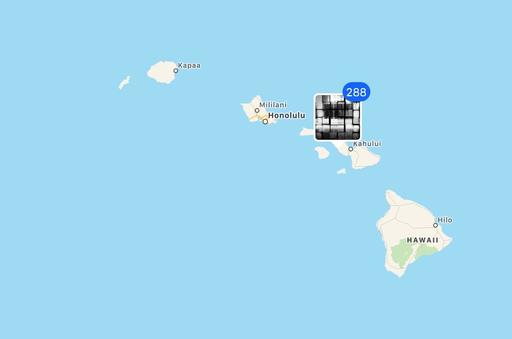 It's so simple, really. If you want to see all of your vacation shots from Hawaii over the years, you could build a Smart Album with various conditions covering the appropriate metadata, or your could quickly go to Places and click on the thumbnail over Hawaii on the map. Instantly all of your shots from that location appear on the screen.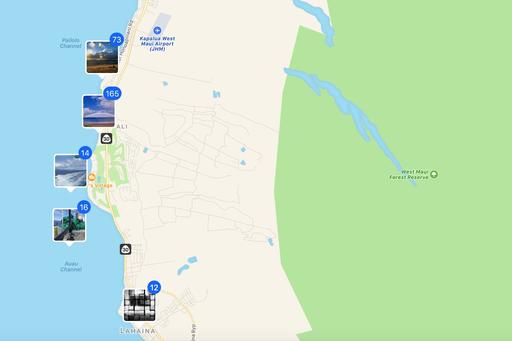 Want to fine tune your search to a specific location in Hawaii? Simply zoom in by using the "+" icon in the lower right corner of the map, or by pinching outward on a trackpad, to reveal various spots on the island that you visited. Now click on any of those thumbnails to see that smaller group of pictures.
This system does not require descriptions, titles, keywords, and any other user-added metadata. Just let the iPhone (or in my case the Olympus TG-4 also) capture the location information, then use the Places album to find the shots you want.
If you know where a picture was captured, you can find it in seconds in Photos for macOS. (Or you could do it the old-fashioned way...)
Master Photos for macOS
(It's More Powerful than You Think)
VIDEO TRAINING
Want to see how easy it is to apply local edits to your images using Editing Extensions? Take a look at my new lynda training, Photos for OS X: Extensions for Local Adjustments.
And for an overview of all of the great features in Photos, my Photos for OS X Essential Training will get you up and running quickly. I cover everything you need to know to get the most from this surprisingly powerful image management application.
INSTRUCTIONAL GUIDE
The Apple Photos Book for Photographers
For photographers who are more than just casual snapshooters, or who are making the transition from Aperture or iPhoto, The Apple Photos Book for Photographers shines a light on the sophistication of this app and the ecosystem it taps into. Available as an eBook now, and coming to print later this year.
Want to Comment on this Post?
You can share your thoughts at the TDS Facebook page, where I'll post this story for discussion.