If you have a co-worker, friend, or family member who loves photography, and you want to give them a holiday gift, something nice, but without spending more than $50 (and less if you can!), what do you do? How about this... Here's a sure-fire list of ideas that you can get delivered quickly enabling you to show up at the event with treasure in hand.
The recipient will first be impressed by your photography prowess, and second delighted with the item itself. Take a look and see what you think.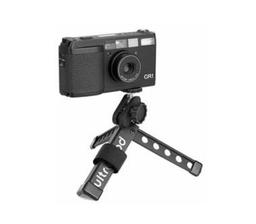 Pedco UltraPod Lightweight Camera Tripod - UltraPods are the best. They are light, compact, yet quite sturdy. And you can easily stash one in any camera bag, purse, or backpack for stabilized picture taking on the go. They're perfect for group shots (that you want to be in), night exposures, long exposures, video recording, and time-lapse photography. And if all of that wasn't good enough, you can get an UltraPod for just $9.95!.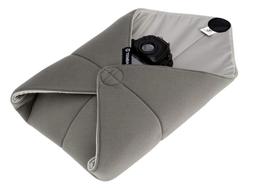 Tenba Protective Camera Wrap - 16" - These are so clever. Wrap your camera in one and any bag becomes a camera bag. You can stash your camera in a backpack, purse, suitcase... you name it, and it will be safe and accessible. This Tenba wrap features smooth interior lining of water-repellent silicone-coated rip-stop nylon with velcro corners and a soft knit, velcro-compatible fabric that allows it to be rolled, folded, or wrapped into many configurations. This smart camera or lens accessory will only set you back $17.95!.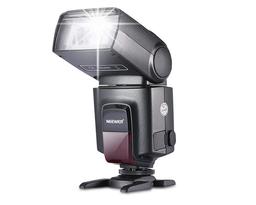 Neewer TT560 Flash Speedlite for Canon, Nikon, Panasonic, Olympus, Pentax, and Other Cameras with Standard Hot Shoe - The cool thing about this flash is that it works on practically any camera that has a hot shoe, so you don't have even know what they shoot with. There are 8 steps of manual power output, making it perfect for off-camera portraits and home studio lighting. There isn't automated flash exposure, but that isn't an issue for many types of photography. And the best part is, this is quality gear for only $26.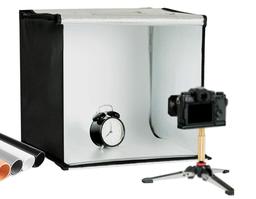 SUNCOO 16" Portable Shooting Tent with LED Light with 4-Color Background - It's easy to set up and use. (So you can keep it folded and stashed in the closet when not needed.) The bright, reflective material on the side walls provides ample light for photographing small to medium size items, and from a variety of angles as well. Perfect for eBay sellers and ETSY creators. It's suitable for both DSLR and smartphone shooting. And you can score this portable, foldable studio for only $49.99!.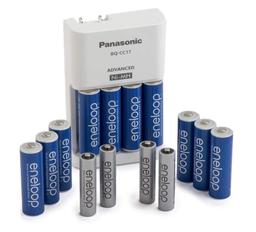 Panasonic Eneloop Power Pack with 10 AAs, 4 AAAs, and Advanced Battery Charger - What photographer (or anyone else for that matter) doesn't need rechargeable batteries? And these are some of the best. Not only do they maintain 70 percent of their charge after 10 years (when not in use), you can recharge these cells up to 2,100 times. They are perfect for flashlights, electronic flashes, camera motor drives, LED lighting, and more. This entire kit will rock anyone's world, and you can get everything for only $42.88!.
This is your opportunity to go beyond "the gift card" into territory once thought far too mysterious for any non-photographer. Have a great holiday season, and enjoy those whom you get to share it with.
There are product links in this article that contain affiliate tags. In some cases, depending on the product, The Digital Story may receive compensation if you purchase a product via one of those links. There is no additional cost to you.
You can share your thoughts at the TDS Facebook page, where I'll post this story for discussion.